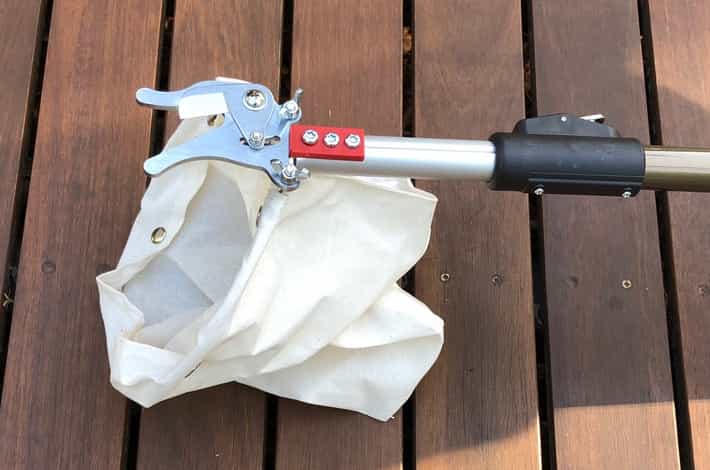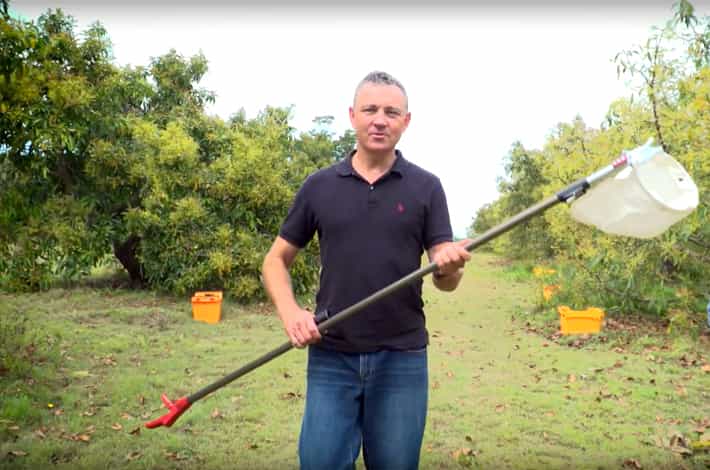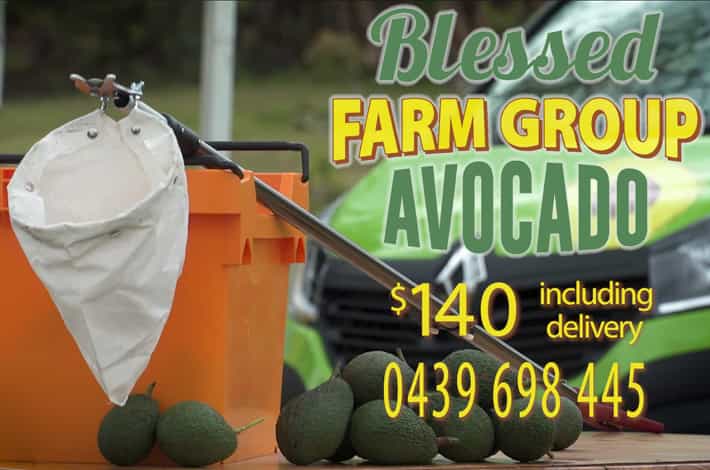 Can't reach those avocados? Using a ladder or a home-made tool to reach the fruit? Or worse still, using a tool that has an external rope requiring a third hand to use. We have the solution…
'The Tool', a lightweight extendable picking tool with a bag and internal mechanisms for both avocados and mangos. With an extension to three metres and no ropes, we are able to reach fruit up to five metres high in the tree. The bag can hold up to 1kg of fruit, and makes picking very efficient.
We have used the tool since our first harvest in 2013. We were so impressed in fact that we became exclusive sellers of the tool when the previous seller retired. It is the chosen tool of avocado growers Australia-wide for picking and harvesting their fruit.
We have trialled three other well-known brands which now reside in the corner of the shed gathering dust. We are farmers; functionality, ease, efficiency, and price are paramount. A tool such as this has to work, no fuss, when harvesting 50,000 fruit as Blessed Farm Group did this season.
TESTIMONIALS
Read all the great things people are saying about Silas Long and his avocado picking tool!

"

I have been working with Silas Long over the past few years. He is a most accomplished grower of avocados, always bringing to market the highest quality produce. His farm is an absolute credit to him.

"

I have known Silas for over ten years, watching his avocado orchard prosper over this time. I am very impressed with his farming techniques and levels of production.